Chinese leader Mao Zedong
Dined on yummy roe
Never ever brushed his teeth
Thought you'd like to know



You are a mine of information….



Thankyou…..



Poet Don is a valuable asset to the FCS Team,
coming to us from the illustrious Poets Society
Reporting on FCS daily, we are privileged
to have him as our news anchor
FCS Source
8 He Never Brushed His Teeth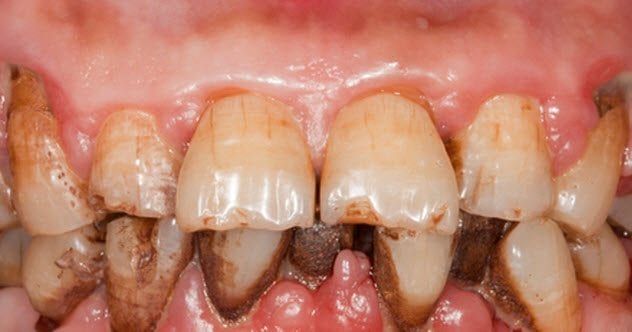 Mao didn't believe in dental hygiene. He steadfastly refused to brush his teeth. Instead, he would swish a cup of tea around his mouth every morning and hope for the best.
"I clean my teeth with tea," Mao told a dentist. "I never brush them. A tiger never brushes his teeth. Why are a tiger's teeth so sharp?"
The result was pretty disgusting. Mao's teeth were so covered in plaque that one person described them as looking like they had been "painted with green paint." His gums were infected. "When I touched the gums," his doctor wrote, "pus oozed out."
Worried about Mao's health, his team insisted that he start brushing. But, at best, they'd get him to do it for a day. Then Mao would go right back to swishing with tea.